Halo-Halo Filipino Dessert
---
How to Order?
1. Tell us where you are
We will tell you which restaurants
deliver to your area
2. Choose your food
Browse 200 restaurants for
the food you like best
3. Get it delivered
Food is prepared and
delivered to your door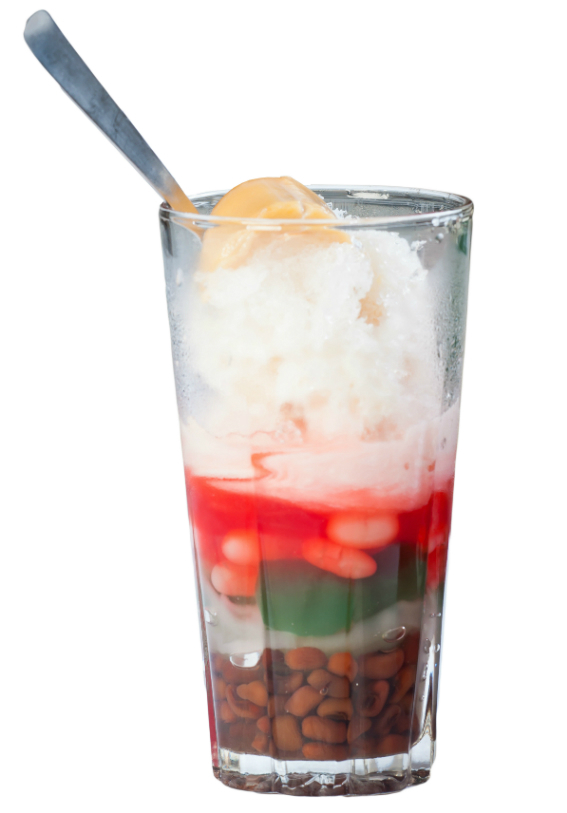 Halo-Halo Delivery Online
---
Halo Halo is a very famous Filipino dessert which is prepared using shaved ice, evaporated milk along with different jelly beans and fruits. There are many different varieties available and as you might guess each one is equally delicious. On a hot summer day, you can enjoy this dessert to beat the heat or enjoy it while you watch your favorite movie. The ingredients of Halo-Halo are pretty unusual but the combination results in absolutely delicious treat. The literal translation of this dish is mix-mix, so you can expect different ingredients mixed together. The interesting combination such as kidney beans, garbanzos, jackfruit, sugar palm fruit, plantains, tapioca, sweet potato along with shaved ice, ice-cream and evaporated milk, makes this dish one of a kind. If you are visiting Philippines, this beloved dessert is something you ought to try. The dessert that is said to have Japanese origins is available from different types of restaurants and eat-outs ranging from street food stands to big five star hotels. There is definitely an easy way to enjoy this dish without wandering around the streets of Pasay or Taguig which is foodpanda, an international food delivery service. You can check numerous restaurants that have halo-halo on their menu and order them via our website or smartphone app. You can also pay online or cash on delivery. It is super simple and really easy to order one of the best desserts of Philippines.
Order Filipino food online - Halo Halo
---
The colorful dessert, Halo-Halo is not only a treat for your eyes, but for your taste palette too. If you want to order Halo-Halo in Pasig, Hiyas restaurant has Halo-Halo Turon and Hiyas Halo-Halo which are definitely recommended. In Las Pinas Cafe Alezon will deliver their special Halo-Halo to your doorstep. Aling Fely will deliver their special dessert in Manila. In Quezon City, make sure to order different Quesadillas along with Halo-Halo from Katz Diner. You can also opt to order delicious grills and barbeque dishes along with desserts from Parillada Grill. Enjoy more food delivery options in Metro Manila from Mabuhay Restop where you can order breakfast, appetizers, Italian dishes, soups and of course their special Halo-Halo. Get online food delivery in Cebu city from Xiamen cuisine where you can order different dishes along with desserts. Check foodpanda's website for many more options from some of the top restaurants in Philippines. On any given day, you can easily order lunch, dinner, breakfast or delicious dessert like Halo-Halo and get home delivery in Metro Manila. It is so easy and simple that you will be using the food delivery service more frequently.
---
Feeling Hungry?
---